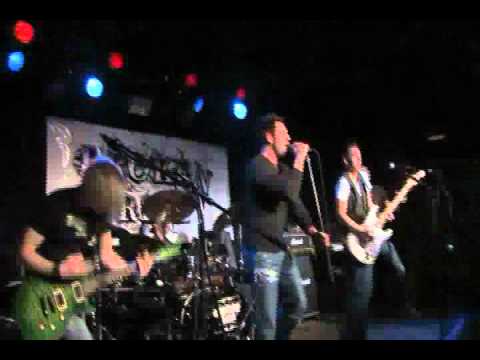 Artist Bio
Broken Ride is an exhilarating 4-piece Canadian Modern-Rock band with emotion driven, passionate, catchy tunes often drawing comparisons to Three Doors Down, Breaking Benjamin, and Three Days Grace.
With two Canadian tours under their belt to showcase at Canadian Music Week in Toronto, for the past two years running, and a newly converted '66 Challenger Tour bus, Broken Ride is hitting the road through North America this coming year in support of their recently released first official full-length Album entitled "EVERYTHING CONSIDERED".
The band's sound has been described as "Radio friendly and catchy as well! The singer (Graham Furber) has some chops!" - Graeme Reaper, Astral Media Radio, CJAY92
Everything Considered is a follow up to debut release "Out of Control"; a 3 song EP that was produced by Chris Burke-Gaffney (Chantal Kreviazuk, McMaster & James) and Dale Penner (Nickelback, Loverboy), mastered by Grammy Award-winner Adam Ayan. This latest album is being released to Nation-wide Radio Stations and Satellite radio.
In their career Broken Ride has shared the stage with;
• Seether,
• Econoline Crush
• Hail The Villain
• Thornley
• Armchair Cynics
• 54-50
Watch for Broken Ride coming your way as the boys set their sights this coming year on further borders and summer festival season!
You can read about more great Bands and artists on this blog or go to my website on http://members.webs.com/ or go to the Rockhouse music project on facebook !
Thank you for reading this blog '